After some tip-toeing around the issue, I decided to step away from the more steampunk design for now and concentrate on something a little more realistic.
I've put some detail work in the shirt and jacket, and will add a little bit of wear and tear to it still. The pants and boots might change a little, too.
I should also probably come up with a more descriptive name for this.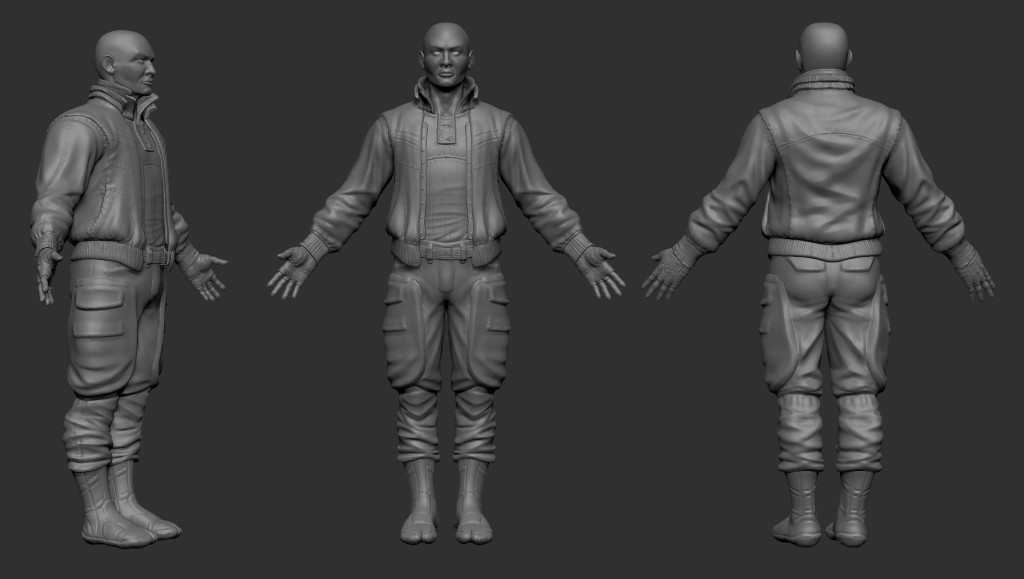 And just for giggles, there's some of the, uh, missteps of last week after the break (guess what game I've been playing).